Boat Outfitting


Home & Garden


Outdoor


Follow us on: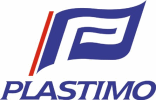 Plastimo Flexible Water Tanks

See our full line of flexible tanks here.
The Plastimo high resistance flexible water tanks are a reliable, practical and low cost solution to the storage of fresh water on board. They are flexible, light and form-fitting, and can therefore be installed where it would not be possible to install a rigid water tank, due to the shape of the boat or difficult access. The double envelope principle makes maintenance easy ,as the inner chamber can be easily removed from the outer envelope for routine cleaning and examination.
Features

Water chamber inside a tough envelope
Reliable, low cost solution to fresh water storage
Form-fitting, lightweight tank can be installed nearly anywhere
Easy maintenance, as the inner chamber can be removed for routine cleaning (see corner flap pictured below)
Inlet fits 1 1/2" I.D. water hose, outlet fits 1/2" I.D. water hose

Shape of tank
Capacity
Dimensions
Watertank, complete
Spare inner bladder
Square
13 gal
27.3" x 27.3" x 9.75"
18031
18032
Rectangular
26 gal
39 gal
52 gal
27.3" x 41" x 9.75"
27.3" x 54.6" x 9.75"
27.3" x 68.25" x 9.75"
18033
16656
16657
16661
16663
16664
Triangular
31 gal
31 gal
40.95" x 44.85"
40.95" x 44.85"
16658*
26957
16665
26970
* inlet and outlet on same side of tank.
Product
SKU
Captain's Price
Options
Qty
Plastimo Water Tank, Flexible - 13.2g (50L)
(PL) 18031
$102.95
Plastimo Water Tank, Flexible - 26.4g (100L)
(PL) 18033
$127.95
Plastimo Water Tank, Flexible - 39.6g (150L)
(PL) 16656
$149.95
Plastimo Water Tank, Flexible - 52.8g (200L)
(PL) 16657
$198.95
Plastimo Water Tank, Flexible, Triangular - 32g (120L) fittings same side
(PL) 16658
$159.95
Plastimo Water Tank, Flexible, Triangular - 32g (120L) upper/lower fittings
(PL) 26957
$159.95
Plastimo Chamber, Water Tank, Flex - For 50L - 18031''
(PL) 18032
$65.95
Plastimo Chamber, Water Tank, Flex - For 100L - 18033
(PL) 16661
$86.95
Plastimo Chamber, Water Tank, Flex - For 150L - 16656
(PL) 16663
$111.95
Plastimo Chamber, Water Tank, Flex - For 200L - 16657
(PL) 16664
$133.95
Plastimo Chamber, Water Tank, Flex - For Triangular - 16658''
(PL) 16665
$118.95