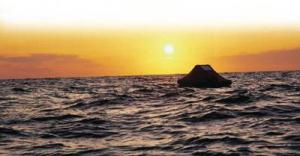 Because the sea is capable of the best but also the worst, because the sea is unpredictable, your safety cannot be a question of optional extras and compromise solutions : your safety must be complete. This is our philosophy at AhoyCaptain and that's why we own and recommend
Plastimo Liferafts.
DUE TO THE ONGOING SUPPLY CHAIN DISRUPTION, WE HAVE TEMPORARILY HALTED ONLINE SALES OF OUR PLASTIMO LIFERAFTS.
PLEASE CALL US FOR AVAILABILITY. WE APOLOGIZE FOR THE INCONVENIENCE.